Places are still available for the Trestle Mask Workshop taking place on Sunday, 26 July 2015. This full day workshop runs from 11am to 5pm at
The Box Cafe,
47 Norfolk Street Cambridge CB1 2LD and is being lead by
Emily Gray
, Artistic Director of Trestle Theatre Company.
The workshop explores the ways in which wearing masks can liberate parts of your character that don't normally come out to play, and free you up to be creative and to be yourself.
Trestle theatre masks are playful and accessible, they transform performers and transfix audiences. With a mask on you have the freedom to discover the world through another's eyes.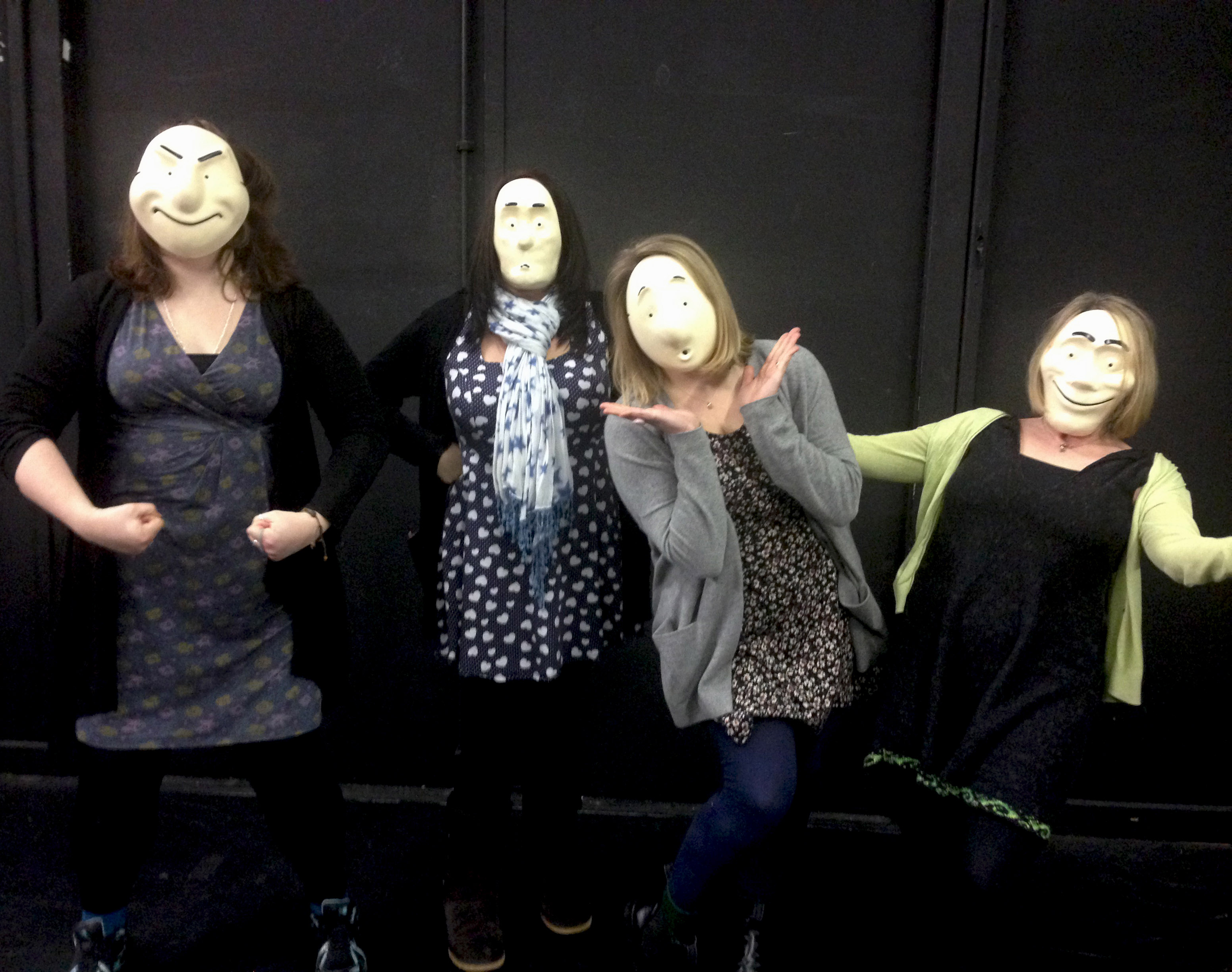 In the workshop we explore techniques used to perform in full masks and half masks. Using exercises, games and improvisation the sessions covers physicality, focus and interaction with other masked performers as well as the audience.
No prior experience is needed and the workshop aims to develop confidence, play and physicality in performers.
The workshop will be limited to 16 people so that Emily can give good support and attention to every participant, and to allow everyone the opportunity to wear different types of mask.
Emily Gray
Emily became Artistic Director of Trestle in 2004 and has developed the Company, introducing half masks and physical theatre to Trestle's full mask work and embedding the Company into Trestle Arts Base in St Albans. Emily's expertise in teaching mask theatre skills has grown to include running a Trestle MA in Drama Education and training performers and teachers across the world.
Previously, Emily was Artistic Director of TAG Theatre Company, a young people's touring theatre based in Glasgow. From 1999 she was the Associate Director at Unicorn Theatre, the UK's leading theatre for children and young people. In 1996 she was awarded the Channel 4 bursary for young directors at Nottingham Playhouse and Roundabout. Emily studied Theology at Cambridge University and trained in directing at The Central School of Speech and Drama and has since worked extensively in movement and devised storytelling
Stuart Reid
Stuart is an experienced improviser and organisation change consultant. He uses ideas from Gestalt and from improvisation to inform his practice as a consultant working with change. Stuart first encountered improv twenty years ago when he was involved in youth theatre, and has returned to improv in the past five years. He's trained as an improviser with Keith Johnstone, Patti Stiles, Dave Bourn, Steve Roe, Rob Poynton and The Maydays, and has performed on-stage as a member of the London-based improv group Just Add Lib. Stuart is based in Peterborough, UK and is building an improv community in the city.